Every magazine and TV talk show focuses on organization at this time of year. Don't get bogged down with a laundry list of tasks that, if not completed, will make you feel disorganized.
Here are just 5 tips to get you on the right track for 2018 -
All of that holiday entertaining is rough on a kitchen. Give it a good deep cleaning now that the glittery dust has settled. Purge your pantry and frisk your fridge, passing what you can on to local food banks. Scrub the walls and kick-boards, and even pull those appliances out from the walls for a thorough vacuuming to prevent gunk (and stinks!) from accumulating.

Finalize the planning for any outdoor projects for landscaping, decks or patios that need warm weather. Two good reasons: 1.If you're DIYing, you'll be ready to start your project at the first hint of nice weather. 2.If you're hiring a contractor or other professional, getting your bids and contracts in place now will save you from competing with the spring rush (wait too long, and you may not be able to book anyone!).

It's not just your HVAC filters that need to be changed to work more efficiently. The filters in your fridge, vacuum cleaner, dryer, air filter, and other household items need to be changed or cleaned at least once a year to be effective. Don't forget the dehumidifier where mold grows easily.

Linens and towels go on sale in January. It's a long-standing retail tradition that started back when linens only came in white. This is the best time of the year to save money and spruce up your linen supplies. (Don't forget to rid the closet of the threadbare towels and worn out sheets!)

And last but probably most important, it's time to buy the beach house. Start your shopping now for the biggest selection with plenty of time to arrange for closing in time to enjoy Long Beach Island in the spring. If you are thinking of purchasing a property to rent to summer guests, you need to be making those arrangements now. Don't hesitate to call me with any questions regarding availability, insurance, (home & flood) and mortgage rates. Start your search right here.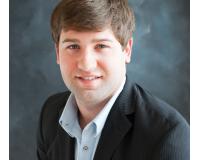 Cell: 609-618-6345 email: rob@vandykgroup.com I am a second generation Real Estate professional specializing in sales and vacation rentals on Long Beach Island and the surrounding communities. As....